Browse Research and Scholarship Follow
The College of Law Scholarship and Publications repository is a service of the Robert S. Marx Law Library. The library serves the information needs of the College of Law community. In Sept. 2019, the faculty of the College of Law adopted the following Open Access policy:
All scholarship, past and future, excluding books, of current and future Cincinnati Law faculty shall be posted on the UC Law Scholarship Repository. The Law Library will ensure that each publication is uploaded, taking into account any applicable copyright considerations. The Law Library will work in conjunction with the Associate Dean of Faculty to ensure that the Law Library is aware of new faculty publications. A faculty member may opt out of this policy at any time by notifying the Director of the Law Library or the Director's designee.
Paper of the Day
1,011 papers to date 834,652 full-text downloads to date 123,028 downloads in the past year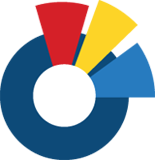 This collection is part of the ™